Home Removals made easy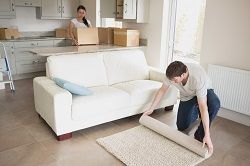 Moving homes is a beautiful and exciting time in anyone's life. Whether you are moving into your first home or moving into a larger home with a beautiful backyard, it is something to look forward to. However, sometimes when it comes to moving, these positive emotions are overpowered by the frustration of having to go through the whole removal process, especially if you have no clue what to do. Let's not forget, removals have been, are and always will be frustrating, time consuming and slightly complicated. You may think that there is too much to do and too little time to do it all in. What do you do if you find yourself in this situation? Easy, call Removal Companies Removals on 020 8746 4420 now and let us guide you in the right direction. We are a removal company that has been operating and handling removals for many decades, which has allowed us to develop and maintain the superb reputation that we currently hold. We handle all removals – no matter how large or small. From residential removals to office moves, we have seen and done it all.
Hiring professional removers to handle your home removal is an excellent way of ensuring success. Our professional removal men and woman are highly qualified and are trained on a regular basis to ensure that they are working to the best of their abilities – allowing them to handle your removal to the best of their abilities (which is what you want and expect right?). They also know all there is to know about moving and the processes involved. This means that they will be able to handle each and every stage of your removal.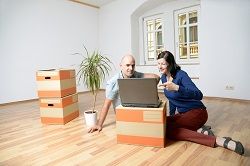 We have a variety of services that are very common and popular amongst people wishing to move homes. These include our packing services where a professional remover will come and pack all of your belongings and possessions. The good thing about hiring this service is that you do not have to worry about the welfare of your belongings, since they are going to be packed by someone who known how to maximise their safety. We can also supply you with specialised packaging materials including wardrobe boxes, double walled boxes and television boxes. If packing is something that you are ok with, then it may be transporting that gets the hairs on the back of your head standing up, the worry not. We have a variety of services that can get your items from one place to another. These include our various van renting services and the ever-growing man and van services.
By allowing Removal Companies Removals to handle you home removal, you instantly take the first step towards a successful removal. Knowing that professionals who not only do this day in and day out, but have also been trained to face all types of situations are handling your removal is going to allow you to relax and enjoy the experience a lot more. This way, you can prepare yourself for excitement and happiness that comes with knowing that you are moving into a new home, where you (and family perhaps) will be able to start a fresh life, which is going to be good, exciting and filled with happiness and prosperity. What do you need to do? Easy, give us a call on 020 8746 4420 and get your quote now. Then, just book the services that you require on the dates and times that you wish and that is it – we will handle the rest! So don't delay, take that first step today…